University Student & Staff Fares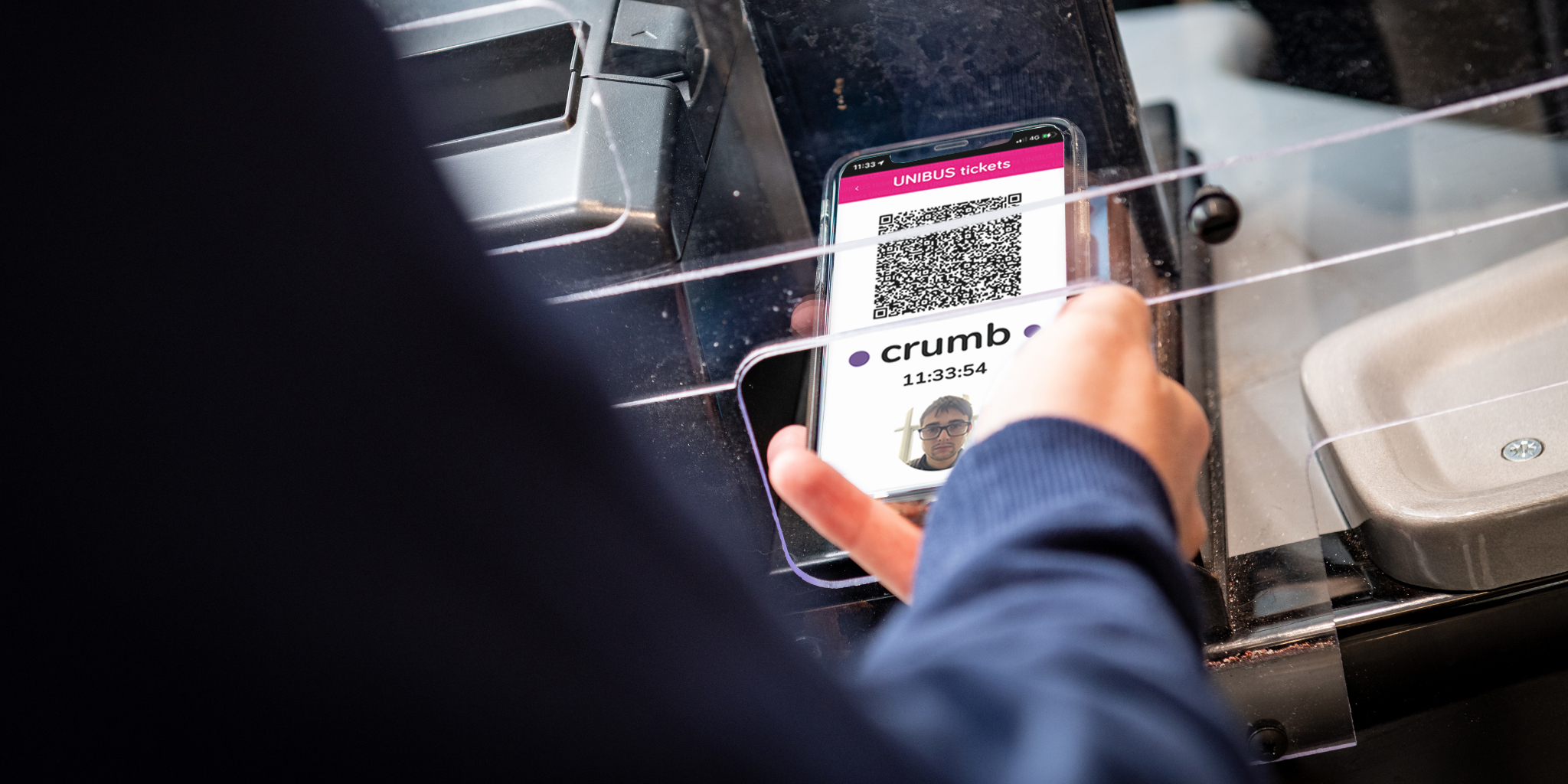 With everything else going on during your time at university, the last thing you need to worry about is complex bus fares. We've made our fare structure really simple so that you can use your official bus service with ease.
Student & staff verification for discounted tickets
To access discounted tickets on the unibus app, they require verification to prove your eligibility.
How does it work?
To activate and use a student or staff ticket, you'll first need to create an app account with your university email address, ending in @bournemouth.ac.uk or @aub.ac.uk. You only have to complete the verification process once. Once it is done, you'll then be able to purchase and use any ticket within the category of ticket you verified yourself for without the need to carry your ID.
Please note: after purchasing your ticket and completing the verification process, you will need to wait to be verified. This can take up to 48 hours but is normally done within a few hours.
Getting verified is easy.
Create an account on the app with your university email address
Buy a ticket
Now start the verification process
Upload a selfie or a head and shoulders shot from your photo library
Upload a photo of your university identification card.
You'll receive instruction on how to upload your ID via your university email account. For further information on verification, download our handy guide.
Photos: We use your photo to verify your ID and show it on your ticket so the driver can verify it is you. You won't be able to change your photo after it's been verified.
Singles and returns
Single and return tickets are available on UNIBUS and can be bought using cash, contactless or the unibus app. University staff and students can benefit from cheaper fares on the UNIBUS network (U1 - U4 routes) by showing their University-issued ID card, or by being verified on the unibus app.
| | |
| --- | --- |
| UNIBUS single | £1.60 |
| UNIBUS return | £2.60 |
University staff and students can also benefit from child fares on the wider morebus network by showing their University-issued ID card to the driver.
10 singles multi-trip ticket
For those who travel occasionally, we offer the 10 singles multi-trip ticket which can be purchased on the unibus app. Simply buy the ticket and we'll deduct 1 trip every time you travel on a UNIBUS route. Those using the app will need to sign up for an account using their university email address and complete the verification process to benefit from discounted rates.
10 singles multi-trip ticket

£11 (just £1.10 per trip)
normally £19 without discount
Annual pass
Our best value ticket is our UNIBUS annual pass which allows unlimited travel on the UNIBUS and morebus Zone A network for an entire year. This ticket is available on the unibus app.
UNIBUS annual pass
£265
normally £550 without discount