Face Masks Compulsory
8 months ago Mon 29th Nov 2021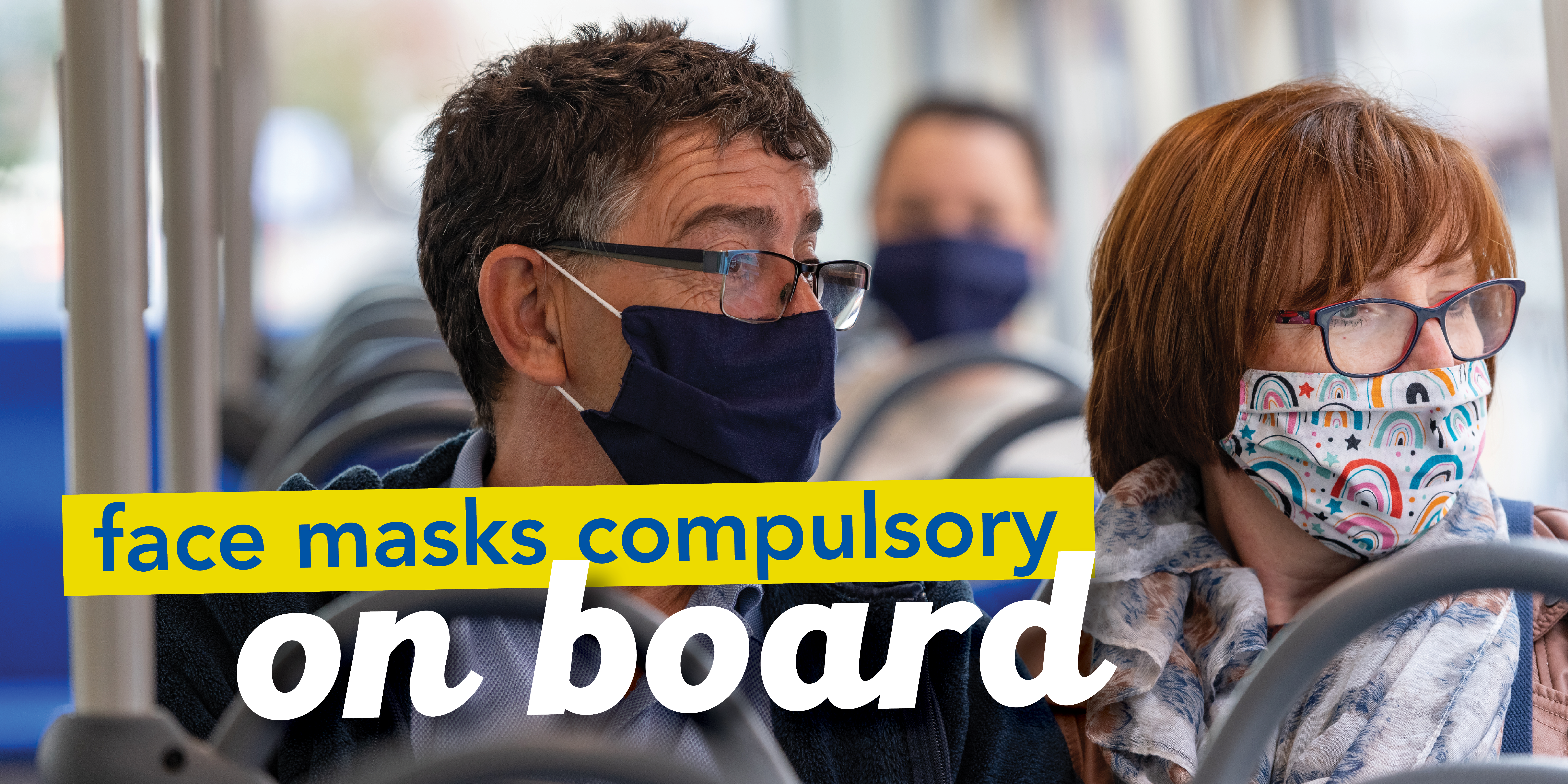 In line with the latest Government guidelines following the emergence of the Omicron variant in the UK, face coverings will be compulsory on all public transport from Tuesday 30 November 2021, unless you are exempt on medical grounds.
There are no other restrictions at this time and we would like to remind you that all of our buses:
are cleaned regularly with extra focus to high touch points
have hand sanitiser fitted on board
accept contactless payments
We would also encourage people to leave the windows open for increased airflow.
Thank you for your continued support and cooperation.